Weddings are personal, intimate, and brimming with love, but it's the unique touches that make your big day truly memorable. For those with a love for all things rustic and cozy, a themed wedding provides the perfect canvas to paint your love story. In this post, we'll uncover ten rustic wedding ideas that can transform your day into an unforgettable pastoral fairytale.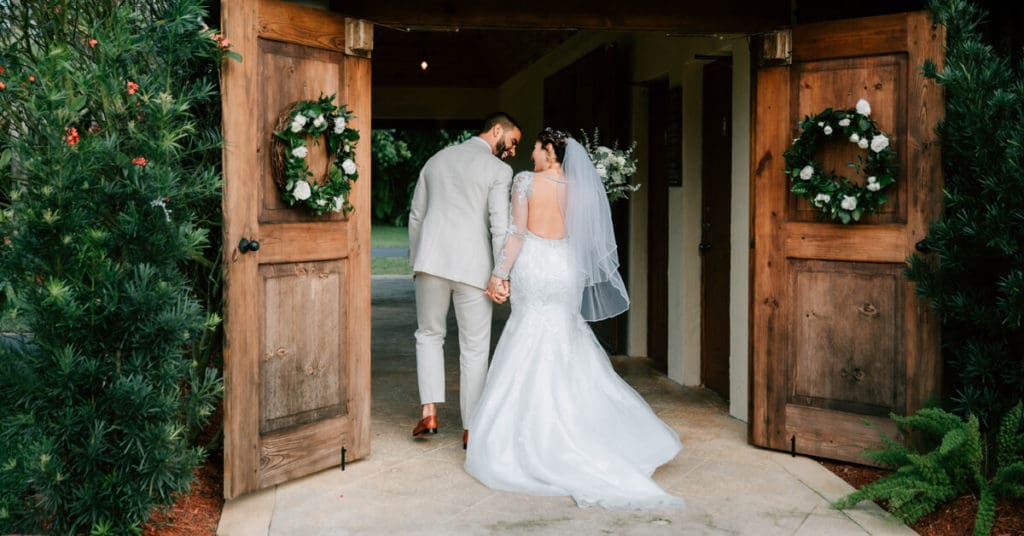 Rustic Wedding Venue
Nothing screams "rustic" more than a beautiful outdoor wedding venue. The structures exude charm and authenticity, often with exposed wooden beams and large open entrances with views of lush greenery. You can dress up the venue with fairy lights and vintage furniture or let its natural character shine. Rustic wedding venue teems with natural beauty, providing an idyllic backdrop for couples looking to infuse their special day with country sophistication.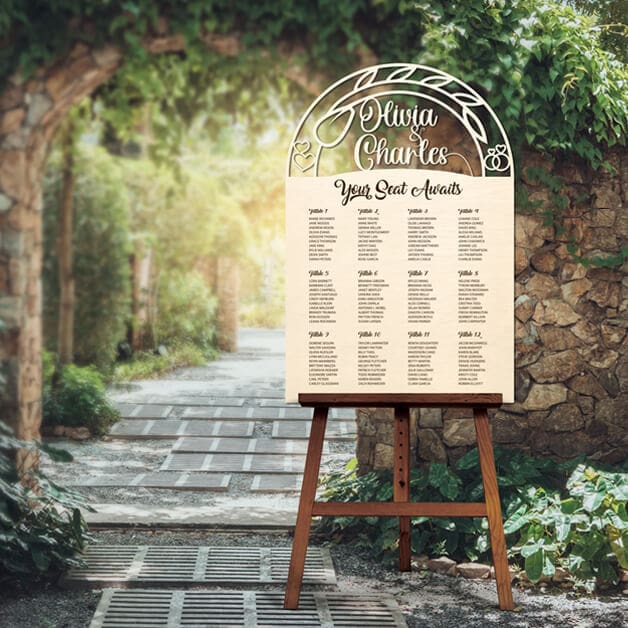 2. Wooden Signage
Incorporate wooden signs throughout your wedding space to enhance the rustic vibe. These can direct guests to the ceremony, reception, or dance floor, provide the dinner menu, or display romantic quotes. The best part? It's a DIY project you can personalize to your liking.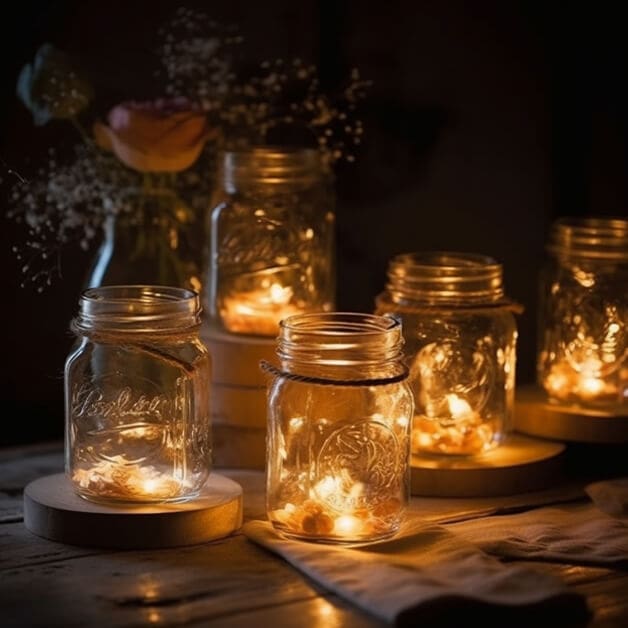 3. Mason Jar Decorations
Mason jars are a simple yet effective element that can contribute greatly to the rustic aesthetic. Use them as vases for wildflowers, tea light holders for soft lighting, or even drinking glasses for a casual touch. You can customize them with lace, ribbons, or burlap for added charm.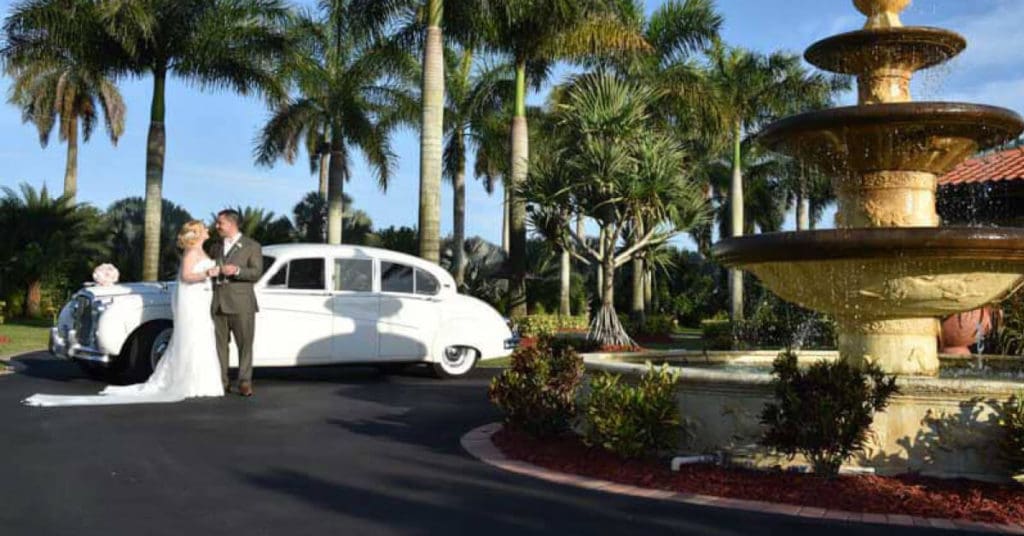 4. Vintage Vehicle
Arrive or depart in style in a vintage vehicle – a classic truck or horse-drawn carriage. These unique modes of transportation can also double as fantastic photo ops for you and your guests.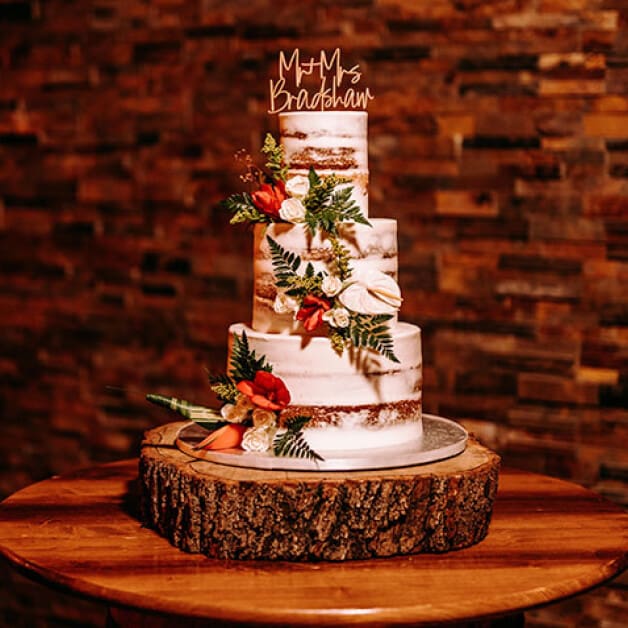 5. Rustic Wedding Cake
Consider a naked or semi-naked cake adorned with natural elements such as fruits, flowers, or greenery. The beauty of these cakes lies in their simplicity, allowing the natural textures and colors of the ingredients to stand out.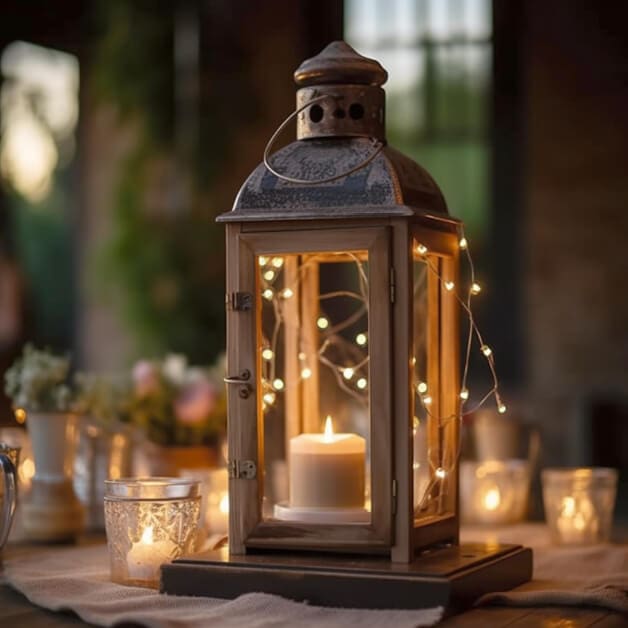 6. Lantern and Fairy Light Illumination
Create a warm and magical ambiance using LED lanterns and fairy lights for illumination. You can place them in jars on tables. The soft glow will cast a beautiful, inviting light throughout your venue.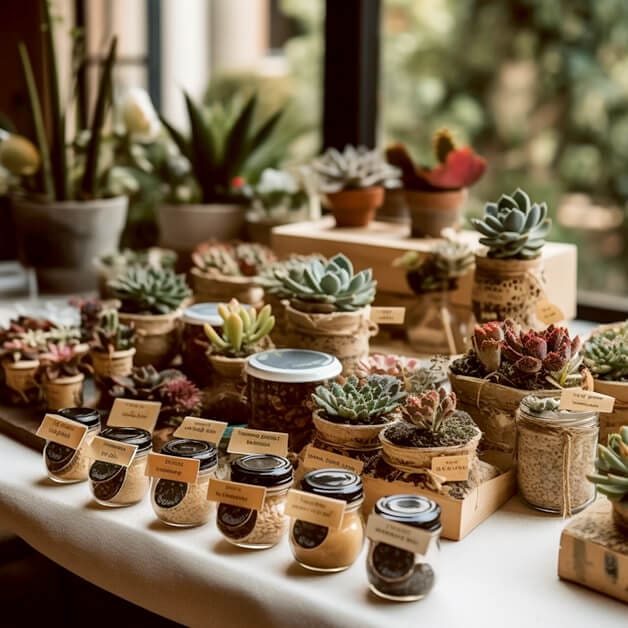 7. Eco-friendly Favors
Consider giving your guests eco-friendly wedding favors that are in line with the rustic and natural theme. This could be small succulent plants, packets of wildflower seeds, homemade jam, honey from a local beekeeper, or even small candles in reusable mason jars. These
small tokens of appreciation for attending your wedding will be a wonderful reminder of your special day, and they add to the charm of your rustic wedding.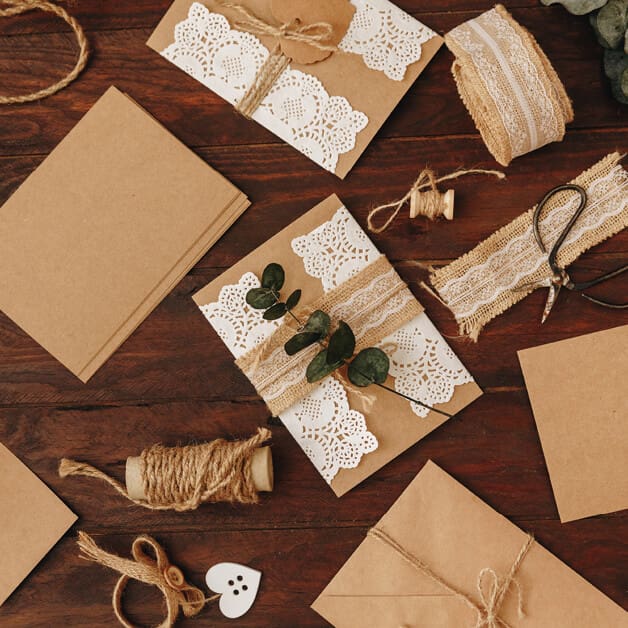 9. Handmade wedding invitation card. Diy concept with an eco kraft, decor, rustic style
Go the extra mile and send out handwritten rustic invitations to your guests. While this might be more time-consuming and costly, it's a unique touch that sets the tone for your rustic wedding from the get-go. Alternatively, opt for paper invitations with a wood grain design for a similar effect.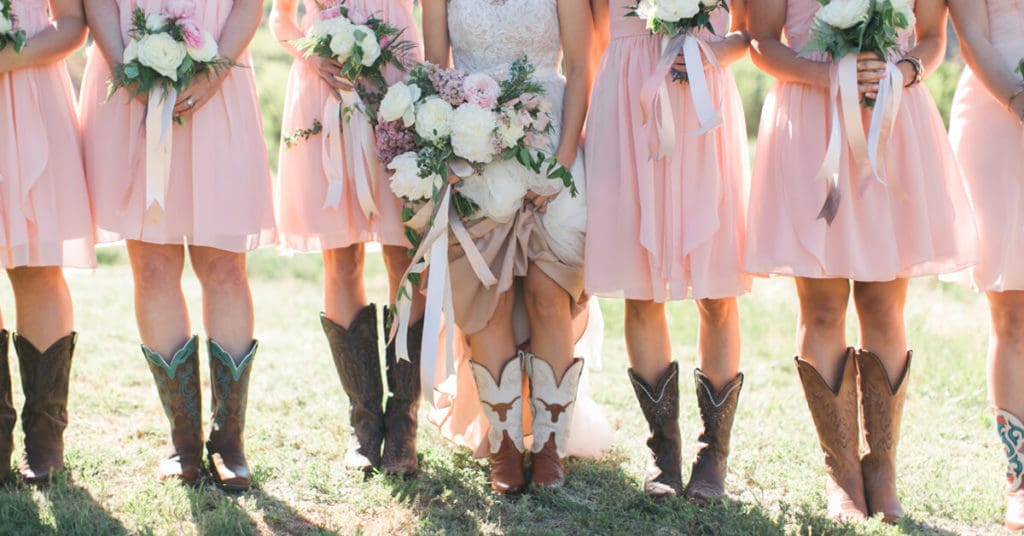 10. Cowboy Themed – Boots and Hats Wedding
Add a dash of country charm to your wedding attire by incorporating cowboy boots and hats. The bride and bridesmaids can pair their dresses with cowboy boots, while the groom and groomsmen can don cowboy hats. They make for great photos and add a fun twist to traditional wedding attire.
Remember, the beauty of a rustic wedding lies in its simplicity and warmth. It's about celebrating your love story in an authentic, personal, and unpretentious way. So, don't be afraid to break away from tradition and do things your own way. After all, it's your wedding day!