Longan's Place: The Premiere Rustic Venue In Miami
Nestled in vibrant Miami, Florida, Longan's Place isn't just a venue—it's an extraordinary and unforgettable experience. Every facet of our enchanting establishment weaves together the city's romantic allure with the serenity of nature.
For those seeking exquisite wedding venues in Miami, Longan's Place stands out and serves as the flawless backdrop for shaping the wedding dreams of our guests.
The Perfect Venue for Waterfall Weddings
Miami wedding venues are abundant, given the city's iconic style. However, Longan's Place, offers couples the ideal blend of convenience and beauty. Couples can revel in a dreamy ceremony with the waterfall, sun, blue skies and surrounded by lush landscaping, followed by an elegant reception at Longan's Place Hall, with its rustic charm and sophistication. Making Longan's Place one of the most beautiful Miami wedding venues to create your first memories as a married couple.
Dining Under the Grand Tiki
Dining at Longan's Place offers a rustic ambiance with open spaces that stretch out invitingly. There is an unmistakable aura of expansiveness and height. It feels like celebrating the couple's love without constraints and appropriate to the occasion.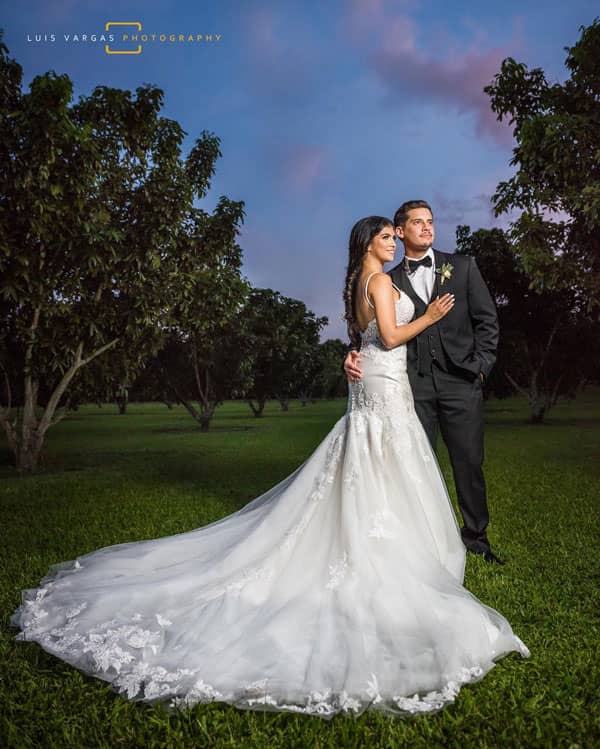 From Sunset to Dance Floor: A Complete Celebration
Nothing compares to the ethereal beauty of Miami's sunset, especially when viewed from Longan's Place. As the day fades, the celebration transitions from a tranquil dinner under the Grand Tiki to an electrifying reception in the Reception Hall. The indoor space is perfect for dancing the night away, ensuring that the celebrations are as dynamic and varied as the venue itself.
Crafting Unique Wedding Memories
What sets Longan's Place apart from many other Miami wedding venues is the immersive experience it offers. From straightforward pricing without
hidden costs to offering all-encompassing wedding packages, the focus is
always on the couple. It's not just about renting a space; it's about
weaving a narrative that resonates with love and commitment.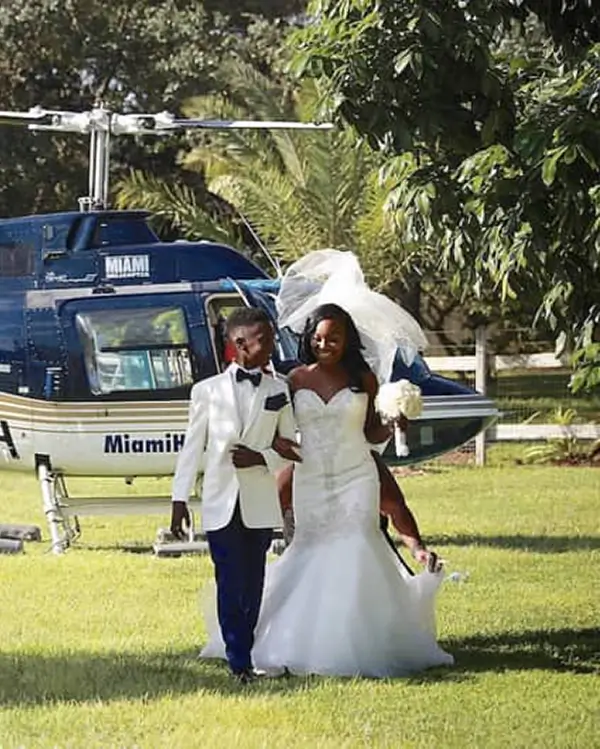 Reviews Speak Louder than Words
In the digital age, the importance of genuine, heartfelt reviews cannot be emphasized enough. And Longan's Place shines brightly here as well. The effusive testimonials from couples highlight not just the venue's aesthetic appeal, but also the dedication and passion of the team. From comments praising its beauty to commendations about the meticulous attention to detail by the team, it's evident that Longan's Place has left an indelible mark on many hearts.
Longan's Place Miami / Redland

Nicole B.
Longan's Place: Complete Wedding Bliss.
I cannot say enough about Longan's Place and JC that would fairly express how fantastic our wedding journey and experience was here. First of all, JC is easily the most easy-going ...

Natasha
LONGAN'S PLACE IS WONDERFUL!!! SUCH A DREAM COME TRUE!!!! IT HAS EVERYTHING!! This place is gorgeous and you are sure to fall in love. My husband and I just got married there Dec...

Monica M.
Amazing venue!! Very attentive and caring staff
Guess were in love with the venue, they made sure everything was done and thought out for me. I had no issues with anything. Food was amazing!!!...
Infusing the Miami Culture into Every Celebration
Miami is more than a city—it's a pulsating, living emotion. Known for its eclectic nightlife, picturesque beaches, and a cultural tapestry that draws millions, Miami is an experience. Longan's Place, with its strategic location, allows its guests to immerse themselves in this experience. Whether it's the local art festivals, boat shows, or the exquisite dining and shopping options, it promises not just a wedding day, but a full-fledged Miami experience.
Why Longan's Place is Unparalleled
In the extensive array of Miami wedding venues, Longan's Place is undoubtedly a brilliant choice. It goes beyond offering a space and promises an ethereal journey. From the unique waterfall wedding ceremonies and dinners under the expansive Grand Tiki to unforgettable dance sessions in the Reception Hall, every moment here is curated with care. Longan's Place is more than a venue; it's a pledge to offer an experience that reverberates with joy, love, and unparalleled festivity.
Check the calendar for your desired date and arrange for a venue tour.